Чем Linux отличается от UNIX, и что такое UNIX-подобная ОС?
UNIX (не стоит путать с определением «UNIX-подобная операционная система») — семейство операционных систем (Mac OS X, GNU/Linux).
Первая система была разработана в 1969 в Bell Laboratories, бывшей американской корпорации.
Отличительные особенности UNIX:
Простое конфигурирование системы путем использования простых, обычно текстовых, файлов.
Широкое использование командной строки.
Использование конвейеров.
В наше время UNIX используют в основном на серверах, и как систему для оборудования.
Нельзя не отметить огромную историческую важность UNIX систем. В настоящее время они признаны одними из самых исторически важных ОС. В ходе разработки UNIX систем был создан язык Си.
UNIX-подобная ОС
UNIX-подобная ОС (иногда используют сокращение *nix) — система, образованная под влиянием UNIX.
Слово UNIX используется как знак соответствия и как торговая марка.
Консорциум The Open Group обладает торговой маркой «UNIX», но наиболее известен как сертифицирующий орган для торговой марки UNIX. Недавно на The Open Group был пролит свет в связи с публикацией спецификации «Single UNIX Specification», стандартов которым должна удовлетворять ОС чтобы гордо называться Unix.
Вот здесь вы можете взглянуть на генеалогическое древо UNIX-подобных операционных систем.
Linux

Linux — общее название UNIX-пободных операционных систем, которые разработаны в рамках проекта GNU (проект по разработке СПО). Linux работает на огромном множестве архитектур процессора, начиная от ARM заканчивая Intel x86.
Наиболее известными и распространенными дистрибутивами являются Arch Linux, CentOS, Debian. Также существует много «отечественных», российских дистрибутивов — ALT Linux, ASPLinux и другие.
Возникает довольно много споров об именовании GNU/Linux.
Сторонники «open source» используют термин «Linux», а сторонники «free software» — «GNU/Linux». Я предпочитаю первый вариант. Иногда для удобства представления термина GNU/Linux используют написания «GNU+Linux», «GNU-Linux», «GNU Linux».
В отличие от коммерческих систем (MS Windows, Mac OS X) Linux не имеет географического центра разработки и определенной организации, которая владела бы системой. Сама система и программы для нее — результат работы огромных сообществ, тысяч проектов. Присоединиться к проекту или создать свой может каждый!
Вывод
Таким образом у нас поучилась цепочка: UNIX -> UNIX-подобная ОС -> Linux.
Подводя итог, я могу сказать, что отличия между Linux и UNIX очевидны. UNIX — намного более широкое понятие, фундамент для построения и сертификации всех UNIX-подобных систем, а Linux — частный случай UNIX.
Linux vs. Unix: What's the difference?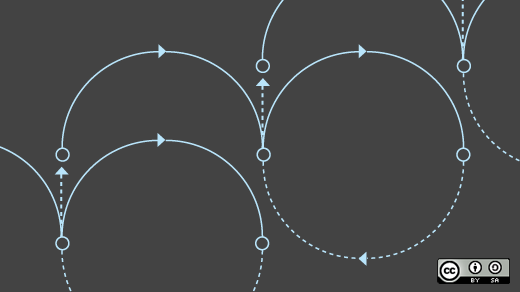 If you are a software developer in your 20s or 30s, you've grown up in a world dominated by Linux. It has been a significant player in the data center for decades, and while it's hard to find definitive operating system market share reports, Linux's share of data center operating systems could be as high as 70%, with Windows variants carrying nearly all the remaining percentage. Developers using any major public cloud can expect the target system will run Linux. Evidence that Linux is everywhere has grown in recent years when you add in Android and Linux-based embedded systems in smartphones, TVs, automobiles, and many other devices.
Even so, most software developers, even those who have grown up during this venerable «Linux revolution» have at least heard of Unix. It sounds similar to Linux, and you've probably heard people use these terms interchangeably. Or maybe you've heard Linux called a «Unix-like» operating system.
So, what is this Unix? The caricatures speak of wizard-like «graybeards» sitting behind glowing green screens, writing C code and shell scripts, powered by old-fashioned, drip-brewed coffee. But Unix has a much richer history beyond those bearded C programmers from the 1970s. While articles detailing the history of Unix and «Unix vs. Linux» comparisons abound, this article will offer a high-level background and a list of major differences between these complementary worlds.
Unix's beginnings
The history of Unix begins at AT&T Bell Labs in the late 1960s with a small team of programmers looking to write a multi-tasking, multi-user operating system for the PDP-7. Two of the most notable members of this team at the Bell Labs research facility were Ken Thompson and Dennis Ritchie. While many of Unix's concepts were derivative of its predecessor (Multics), the Unix team's decision early in the 1970s to rewrite this small operating system in the C language is what separated Unix from all others. At the time, operating systems were rarely, if ever, portable. Instead, by nature of their design and low-level source language, operating systems were tightly linked to the hardware platform for which they had been authored. By refactoring Unix on the C programming language, Unix could now be ported to many hardware architectures.
In addition to this new portability, which allowed Unix to quickly expand beyond Bell Labs to other research, academic, and even commercial uses, several key of the operating system's design tenets were attractive to users and programmers. For one, Ken Thompson's Unix philosophy became a powerful model of modular software design and computing. The Unix philosophy recommended utilizing small, purpose-built programs in combination to do complex overall tasks. Since Unix was designed around files and pipes, this model of «piping» inputs and outputs of programs together into a linear set of operations on the input is still in vogue today. In fact, the current cloud serverless computing model owes much of its heritage to the Unix philosophy.
Rapid growth and competition
Through the late 1970s and 80s, Unix became the root of a family tree that expanded across research, academia, and a growing commercial Unix operating system business. Unix was not open source software, and the Unix source code was licensable via agreements with its owner, AT&T. The first known software license was sold to the University of Illinois in 1975.
Unix grew quickly in academia, with Berkeley becoming a significant center of activity, given Ken Thompson's sabbatical there in the '70s. With all the activity around Unix at Berkeley, a new delivery of Unix software was born: the Berkeley Software Distribution, or BSD. Initially, BSD was not an alternative to AT&T's Unix, but an add-on with additional software and capabilities. By the time 2BSD (the Second Berkeley Software Distribution) arrived in 1979, Bill Joy, a Berkeley grad student, had added now-famous programs such as vi and the C shell (/bin/csh).
In addition to BSD, which became one of the most popular branches of the Unix family, Unix's commercial offerings exploded through the 1980s and into the '90s with names like HP-UX, IBM's AIX, Sun's Solaris, Sequent, and Xenix. As the branches grew from the original root, the «Unix wars» began, and standardization became a new focus for the community. The POSIX standard was born in 1988, as well as other standardization follow-ons via The Open Group into the 1990s.
More Linux resources
Around this time AT&T and Sun released System V Release 4 (SVR4), which was adopted by many commercial vendors. Separately, the BSD family of operating systems had grown over the years, leading to some open source variations that were released under the now-familiar BSD license. This included FreeBSD, OpenBSD, and NetBSD, each with a slightly different target market in the Unix server industry. These Unix variants continue to have some usage today, although many have seen their server market share dwindle into the single digits (or lower). BSD may have the largest install base of any modern Unix system today. Also, every Apple Mac hardware unit shipped in recent history can be claimed by BSD, as its OS X (now macOS) operating system is a BSD-derivative.
While the full history of Unix and its academic and commercial variants could take many more pages, for the sake of our article focus, let's move on to the rise of Linux.
Enter Linux
What we call the Linux operating system today is really the combination of two efforts from the early 1990s. Richard Stallman was looking to create a truly free and open source alternative to the proprietary Unix system. He was working on the utilities and programs under the name GNU, a recursive acronym meaning «GNU's not Unix!» Although there was a kernel project underway, it turned out to be difficult going, and without a kernel, the free and open source operating system dream could not be realized. It was Linus Torvald's work—producing a working and viable kernel that he called Linux—that brought the complete operating system to life. Given that Linus was using several GNU tools (e.g., the GNU Compiler Collection, or GCC), the marriage of the GNU tools and the Linux kernel was a perfect match.
Linux distributions came to life with the components of GNU, the Linux kernel, MIT's X-Windows GUI, and other BSD components that could be used under the open source BSD license. The early popularity of distributions like Slackware and then Red Hat gave the «common PC user» of the 1990s access to the Linux operating system and, with it, many of the proprietary Unix system capabilities and utilities they used in their work or academic lives.
Because of the free and open source standing of all the Linux components, anyone could create a Linux distribution with a bit of effort, and soon the total number of distros reached into the hundreds. Of course, many developers utilize Linux either via cloud providers or by using popular free distributions like Fedora, Canonical's Ubuntu, Debian, Arch Linux, Gentoo, and many other variants. Commercial Linux offerings, which provide support on top of the free and open source components, became viable as many enterprises, including IBM, migrated from proprietary Unix to offering middleware and software solutions atop Linux. Red Hat built a model of commercial support around Red Hat Enterprise Linux, as did German provider SUSE with SUSE Linux Enterprise Server (SLES).
Comparing Unix and Linux
So far, we've looked at the history of Unix and the rise of Linux and the GNU/Free Software Foundation underpinnings of a free and open source alternative to Unix. Let's examine the differences between these two operating systems that share much of the same heritage and many of the same goals.
From a user experience perspective, not very much is different! Much of the attraction of Linux was the operating system's availability across many hardware architectures (including the modern PC) and ability to use tools familiar to Unix system administrators and users.
Because of POSIX standards and compliance, software written on Unix could be compiled for a Linux operating system with a usually limited amount of porting effort. Shell scripts could be used directly on Linux in many cases. While some tools had slightly different flag/command-line options between Unix and Linux, many operated the same on both.
One side note is that the popularity of the macOS hardware and operating system as a platform for development that mainly targets Linux may be attributed to the BSD-like macOS operating system. Many tools and scripts meant for a Linux system work easily within the macOS terminal. Many open source software components available on Linux are easily available through tools like Homebrew.
The remaining differences between Linux and Unix are mainly related to the licensing model: open source vs. proprietary, licensed software. Also, the lack of a common kernel within Unix distributions has implications for software and hardware vendors. For Linux, a vendor can create a device driver for a specific hardware device and expect that, within reason, it will operate across most distributions. Because of the commercial and academic branches of the Unix tree, a vendor might have to write different drivers for variants of Unix and have licensing and other concerns related to access to an SDK or a distribution model for the software as a binary device driver across many Unix variants.
As both communities have matured over the past decade, many of the advancements in Linux have been adopted in the Unix world. Many GNU utilities were made available as add-ons for Unix systems where developers wanted features from GNU programs that aren't part of Unix. For example, IBM's AIX offered an AIX Toolbox for Linux Applications with hundreds of GNU software packages (like Bash, GCC, OpenLDAP, and many others) that could be added to an AIX installation to ease the transition between Linux and Unix-based AIX systems.
Proprietary Unix is still alive and well and, with many major vendors promising support for their current releases well into the 2020s, it goes without saying that Unix will be around for the foreseeable future. Also, the BSD branch of the Unix tree is open source, and NetBSD, OpenBSD, and FreeBSD all have strong user bases and open source communities that may not be as visible or active as Linux, but are holding their own in recent server share reports, with well above the proprietary Unix numbers in areas like web serving.
Where Linux has shown a significant advantage over proprietary Unix is in its availability across a vast number of hardware platforms and devices. The Raspberry Pi, popular with hobbyists and enthusiasts, is Linux-driven and has opened the door for an entire spectrum of IoT devices running Linux. We've already mentioned Android devices, autos (with Automotive Grade Linux), and smart TVs, where Linux has large market share. Every cloud provider on the planet offers virtual servers running Linux, and many of today's most popular cloud-native stacks are Linux-based, whether you're talking about container runtimes or Kubernetes or many of the serverless platforms that are gaining popularity.
One of the most revealing representations of Linux's ascendancy is Microsoft's transformation in recent years. If you told software developers a decade ago that the Windows operating system would «run Linux» in 2016, most of them would have laughed hysterically. But the existence and popularity of the Windows Subsystem for Linux (WSL), as well as more recently announced capabilities like the Windows port of Docker, including LCOW (Linux containers on Windows) support, are evidence of the impact that Linux has had—and clearly will continue to have—across the software world.
This article was originally published in May 2018 and has been updated by the editor.
Unix vs Linux – What is Difference Between Them
Updated September 1, 2022
Key Difference Between Unix and Linux
Comparing Unix vs Linux, Linux source code is available to the general public whereas, in Unix, the source code is proprietary.
UNIX OS was created in the late 1960s at AT&T Bell Labs whereas Linux is an operating system built by Linus Torvalds at the University of Helsinki in 1991.
The main difference between Linux and Unix is Linux is a clone of Unix
When we compare Unix to Linux, Linux default shell is BASH while the Unix shell is Bourne Shell.
One key Unix and Linux difference is that Linux threat detection and solution are very fast while Unix users require longer wait times to get the proper bug fixing patch.
Important versions of Linux are Redhat, Ubuntu, OpenSuse, Solaris, whereas important versions of Unix are HP-UX, AIS, BSD, etc.
What is UNIX?
The UNIX OS was born in the late 1960s. AT&T Bell Labs released an operating system called Unix written in C, which allows quicker modification, acceptance, and portability.
It began as a one-man project under the leadership of Ken Thompson of Bell Labs. It went on to become most widely used operating systems. Unix is a proprietary operating system.
The Unix OS works on CLI (Command Line Interface), but recently, there have been developments for GUI on Unix systems. Unix is an OS which is popular in companies, universities big enterprises, etc.
What is LINUX?
Linux is an operating system built by Linus Torvalds at the University of Helsinki in 1991. The name "Linux" comes from the Linux kernel. It is the software on a computer which enables applications and the users to access the devices on the computer to perform some specific function.
The Linux OS relays instructions from an application from the computer's processor and sends the results back to the application via the Linux OS. It can be installed on a different type of computers mobile phones, tablets video game consoles, etc.
The development of Linux is one of the most prominent examples of free and open source software collaboration. Today many companies and similar numbers of individuals have released their own version of OS based on the Linux Kernel.
Features of Unix OS
Following are the important features of Unix Operating System
When compare Unix to Linux, Unix is a Multi-user, multitasking operating system
It can be used as the master control program in workstations and servers.
Hundreds of commercial applications are available
In its heydays, UNIX was rapidly adopted and became the standard OS in universities.
Features of Linux Operating System
Following are the important features of Linux Operating System
Support multitasking
Programs consist of one or more processes, and each process have one or more threads
It can easily co-exists along with other Operating systems.
Comparing features of Linux and Unix, Linux can run multiple user programs
Individual accounts are protected because of appropriate authorization
When comparing Unix vs Linux, Linux is a replica of UNIX but does not use its code.
Difference between Unix and Linux
Now, we will see what is the difference between unix and linux:
Unix Vs Linux
Comparison
Linux
Unix
Cost
Linux is freely distributed, downloaded through magazines, Books, website, etc. There are paid versions also available for Linux.
Different flavors of Unix have different pricing depending upon the type of vendor.
Development
Linux is Open Source, and thousands of programmer collaborate online and contribute to its development.
Unix systems have different versions. These versions are primarily developed by AT&T as well as other commercial vendors.
User
Everyone. From home users to developers and computer enthusiasts alike.
The UNIX can be used in internet servers, workstations, and PCs.
Text made interface
BASH is the Linux default shell. It offers support for multiple command interpreters.
Originally made to work in Bourne Shell. However, it is now compatible with many others software.
GUI
Linux provides two
GUIs,viz., KDE and Gnome. Though there are many alternatives such as Mate, LXDE, Xfce, etc.
Common Desktop Environment and also has Gnome.
Viruses
Linux has had about 60-100 viruses listed to date which are currently not spreading.
There are between 80 to 120 viruses reported till date in Unix.
Threat detection
Threat detection and solution is very fast because Linux is mainly community driven. So, if any Linux user posts any kind of threat, a team of qualified developers starts working to resolve this threat.
Unix users require longer wait time, to get the proper bug fixing patch.
Architectures
Initially developed for Intel's x86 hardware processors. It is available for over twenty different types of CPU which also includes an ARM.
It is available on PA-RISC and Itanium machines.
Usage
Linux OS can be installed on various types of devices like mobile, tablet computers.
The UNIX operating system is used for internet servers, workstations & PCs.
Best feature
Kernel update without reboot
Feta ZFS – next generation filesystem DTrace – dynamic Kernel Tracing
Versions
Different Versions of Linux are Redhat, Ubuntu, OpenSuse, etc.
Different Versions of Unix are HP-UX, AIS, BSD, etc.
Supported file type
The Filesystems supported by file type like xfs, nfs, cramfsm ext 1 to 4, ufs, devpts, NTFS.
The Filesystems supported by file types are zfs, hfx, GPS, xfs, vxfs.
Portability
Linux is portable and is booted from a USB Stick
Unix is not portable
Source Code
The source is available to the general public
The source code is not available to anyone.
Limitation of Linux
For Linux vs Unix, There's no standard edition of Linux
Linux has patchier support for drivers which may result in misfunctioning of the entire system.
Linux is, for new users at least, not as easy to use as Windows.
Many of the programs we are using for Windows will only run on Linux only with the help of a complicated emulator. For example. Microsoft Office.
Linux is best suitable for a corporate user. It's much harder to introduce in a home setting.
Limitations of Unix
The unfriendly, terse, inconsistent, and non-mnemonic user interface
Comparing limitation of Linux vs Unix, Unix OS is designed for a slow computer system, so you can't expect fast performance.
Shell interface can be treacherous because typing mistake can destroy files.
Versions on various machines are slightly different, so it lacks consistency.
One of the Unix and Linux difference is, Unix does not provide any assured hardware interrupt response time, so it does not support real time response time systems.
Linux Market share compared to other OS